Aug 13 2020
DX projects impacted by unstructured data and legacy tech?
By Katharine Herdman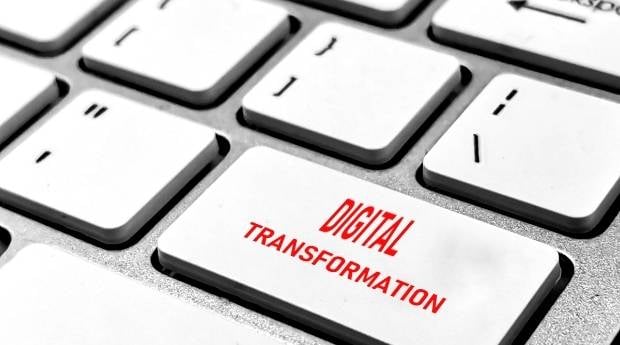 Sypht recently partnered with IDM Magazine and the Institute for Information Management (IIM) to delve into the data-related challenges faced by information management professionals. We were keen to understand the relationship between the management of data (more specifically unstructured data) and the progress of digital transformation (DX) projects in their organisation, and also how they were looking at preparing their organisation for the anticipated exponential growth in unstructured data (insert link)
Over 120 people in Australia and New Zealand participated in the Survey, from a wide range of businesses, industries and job functions. About one third of all respondents came from government organisations and about half were from businesses with 1,000+ employees. Key findings included:
Almost 90% responded that they have an unstructured data problem to some degree

Over 70% of respondents said that some unstructured data is kept in its original format (documents, emails etc) and never digitally extracted for use

Just under 70% of respondents expect digital transformation projects to eliminate manual processing work significantly

Interestingly, almost a third said DX would only impact marginally on manual processing

Legacy systems and processes remain the leading challenge to digital transformation, with staff skills gaps just behind
With only half of the respondents saying their organisation was currently using intelligent document capture or scanning technologies, there remains a real challenge of how to capture, access and connect unstructured data into business processes. The desire, however, to use these technologies was strong: of the respondents, 22% said that AI-based automation classification was being delivered as part of DX, however 55% of respondents said they wanted it - which demonstrates a significant disconnect between what people feel they need and what they're actually being delivered.
Nearly half of respondents had not yet commenced a digital transformation journey. Out of those who said they had commenced or completed DX, the vast majority (83%) were currently executing, whilst 17% said they had finished. This represents a real opportunity to help shape the scope and desired outcomes of DX projects yet to get off the ground.
For those currently undertaking DX, the vast majority told us they were delivering it organisation-wide, rather than at business-unit level. In light of the current economic climate and the pressures of remote working on traditional working practices, businesses may feel compelled to tackle DX differently.
We are starting to see examples where businesses are looking at particular functional areas, addressing those first and demonstrating quick ROI which then helps create the business case for a broader transformation implementation. This approach also addresses some of the key barriers to their digital transformation agenda identified by the survey respondents, which included lack of investment and priority by key stakeholders, and poor project delivery and change management expertise.
To request a copy of the Survey results, click here
Back to Sypht Blog