Apr 02 2020
Resilience to Reinvention
By Warren Billington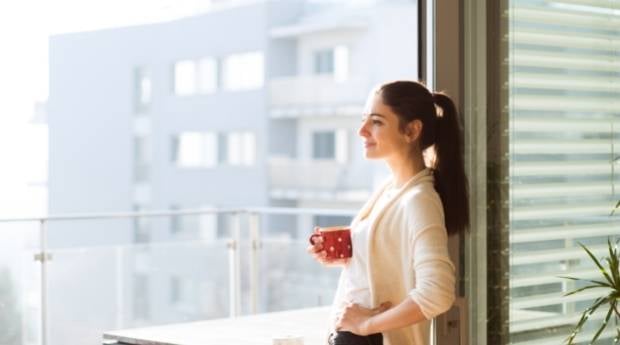 The COVID-19 outbreak is an unprecedented situation for governments, companies and societies. Business leaders need to respond promptly and with urgency. This is a key moment for them to step up and do what's right to protect people, customers and the company.
Develop clear and collaborative communication with customers and employees. Discuss and plan for significant disruption but also for what comes next when the boom returns! Companies that rise to the occasion will emerge more robust and be in a stronger position to accelerate their competitive advantage.
First and foremost - Take care of (your) people
As businesses move to remote working, there is a need to leverage digital tools to improve collaboration and manage isolation. It is important to protect your people and engage with them. Health and hygiene come first – if your people don't stay healthy, you don't have a company. Establish remote working practices – not just the basics, but how to work best and keep up productivity while maintaining social distancing. This is the time to leverage the purpose and culture of your company and have leaders engage with your people on a frequent basis. It's important to leverage digital tools to improve collaboration and drive engagement, and to help allay fear.
At Sypht, we've been using digital tools like Slack since day dot, not only for internal usage but also for client interaction too. It allows us to work collaboratively, with agility and with a high degree of transparency and interactivity that our clients and employees love. It allows us to build specific group channels across the teams where we are able to personalise content and communication to discrete groups. It makes us more responsive and open in our communication.
Whilst we have a pretty good rhythm using these tools, working remotely as an entire company still presents its challenges. We are probably over-communicating right now, setting up all-company Zoom meetings twice daily as well as distinct team stand-ups. It may be too much, but if we hear that it is, then we'll just scale back to a cadence that's more comfortable for everyone. The last thing you want to do in a situation like this is to drive down employee engagement when it's exactly the time you need it most!
We've also been looking at the Slack ecosystem to see how we can inject some humour and informalities into our working day to keep engagement high. Recognition remains a key focus for us, so instead of the physical 'shout-outs' we normally do each Friday, we're using Slack's 'Taco' recognition program to reward great teamwork and results. It's a small but very effective way to keep the team involved and focused on their objectives. Be inventive. In China, one company is holding online singing, dancing and sports competitions and yoga classes – all of them ways to build bonds among people who are isolated at home.
As the situation ahead of us evolves, we need to take steps to meet practical challenges – for example, supporting working parents who have to take care of their children and provide for home schooling while still delivering on their role and responsibilities. Decide how much flexibility you can provide and communicate this early, as this has the potential to be a very stressful situation.

It's also critical to establish ongoing feedback from your teams. We sent out a survey last week to monitor how people are feeling, and coping with their 'new normal.' Whilst mostly positive, our team has been open on areas we can fine tune and improve. It's also important that we address our people's anxieties and fears head-on – be honest, be transparent and convey that you share their concerns, but add that we will get through this as one strong team #weareinittogether
Back to Sypht Blog